Growing Mutual Funds Industry and Best Mutual Funds for 2023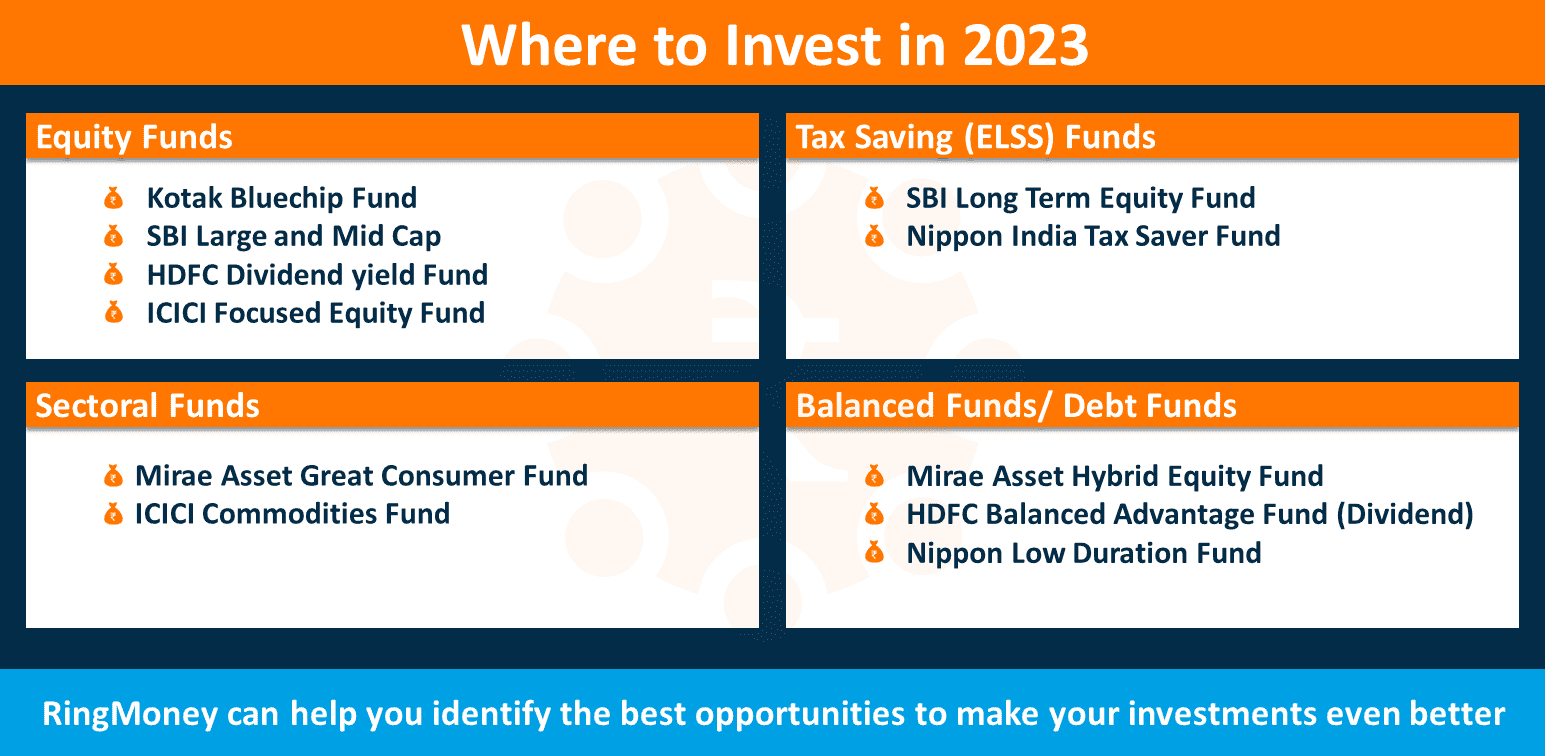 Share:
WhatsApp
Facebook
LinkedIn
Twitter
Mutual Funds (MFs) industry has been growing at an unprecedented rate in recent times with AUMs (Asset Under Management) growing ~5 fold (to INR 40.5 lac crores by November 2022) over last 10 years. Nearly 3.5 Crore investors (2.5% of total population of 140 crores; 8% of 43.5 crore Individual PAN card holders) are taking advantage of various MFs schemes; SIP (Systematic Investment Plan) contributions have increased at even higher rates. Although the awareness levels of Indian investor regarding financial instruments have increased considerably, the extent of actual investment in growth-oriented instruments line Equities and MFs is considerably lower even today with India's AUM to GDP ratio of ~18% (grown from 14% in 2021) compared to World Average AUM to GDP ratio of 65%+ (most developed countries having this ratio north of 50%).

Mutual funds are not just a buzzword in the finance industry but are actually something that adds value to your investment portfolio. Mutual funds may seem complicated to someone who has not invested yet, but it is actually not that complicated. When someone thinks about investing in mutual funds, they are not exactly sure what they are, how do they work and how can they invest in them?

To answer these questions, let us first understand what mutual funds are. Mutual Funds is an investment product where the money is pooled in from various investors to invest in different types of products like shares, debentures, bonds, and money market instruments. When someone invests in mutual funds, they are owning a small stake in those investments which are included in the fund. Now, the money is pooled in by the Asset Management Company or AMC which is responsible for strategically managing the investment keeping in mind the investment objective and maximum return generation. Each AMC has various fund managers who are responsible for looking after the funds and ensuring that the objective is met as well as investors are getting good returns.

One must consider investing in different types of investment products in order to minimize the risk and maximize the returns and we have tried to describe mutual funds based on their investment strategies in this note. At the same time, we have tried to identify the potential winners which can outperform their peers in 2023 from each category, considering multiple factors like fund manager performance, past performance of fund, fund house stability, risk ratings, etc. to name a few.
Classification of Mutual Funds
Mutual Funds are classified using various parameters including the sector/thematic funds, debt and equity funds, tax saving funds, etc.
Equity Funds
This category primarily includes mutual funds that have investments in listed companies in the Indian markets based on the investment objective of the underlying scheme. These funds could be appropriate investment options for long term capital appreciation and wealth creation. Potential winner here could be:
1 - Kotak Bluechip Fund
2 - SBI Large and Mid Cap Fund
3 - HDFC Dividend yield Fund
4 - ICICI Focused Equity Fund
Tax Saving (ELSS) Scheme
Another category which provides long term growth potential for the investors is Tax Saving Funds (ELSS) which provide Tax saving benefits along with the growth offered by Mutual funds. You may consider below funds in addition to funds from above categories:
1 - SBI Long Term Equity Fund
2 - Nippon India Tax Saver Fund

Sectoral Funds
These are equity mutual schemes that invest in a specific sector of the economy. These sectors can be utilities, energy, infrastructure, etc. Considering current economic scenario, few sectoral funds that are expected to perform better than the rest are:
1 - Mirae Asset Great Consumer Fund
2 - ICICI Commodities Fund
Balanced Funds/ Debt Funds
And as we know that small amount of salt adds lot of taste to our food, similarly having a small proportion of investment portfolio aligned to Balanced / Debt Funds not only add stability to the portfolio but also acts as a good liquidity / balancing options during market corrections. Couple of good funds from this space are:
1 - Mirae Asset Hybrid Equity Fund
2 - HDFC Balanced Advantage Fund (Dividend)
3 - Nippon Low Duration Fund
In a nutshell, Mutual Funds provide an investment option serving multiple benefits of long-term investment growth, liquidity as well as diversification and have always been considered the evergreen and effective component in one's Investment Portfolio.
Want to know more about Mutual funds or discuss your investment needs, RingMoney can help you identify the best opportunities to make your investments even better...
Happy Investing…