Asset Backed Leasing: New kid in the town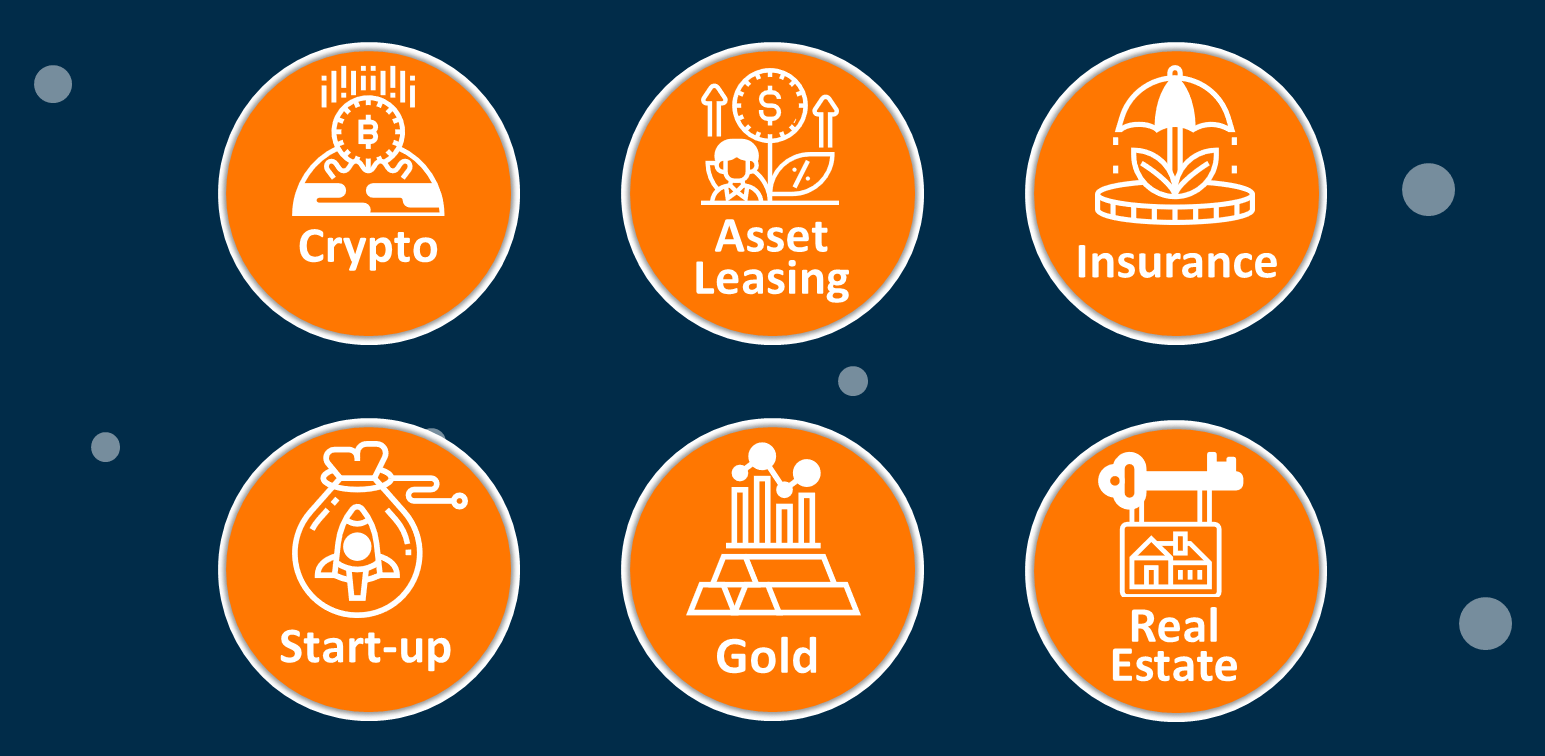 Share:
WhatsApp
Facebook
LinkedIn
Twitter
Traditional Investments
Recent times have seen a strong shift in investment preferences. While Bank Fixed Deposits, Recurring Deposits and Life Insurance policies (of LIC Corp.) were preferred investment products in 80s, stock market related investments started picking up in the decade of 90s. Post dot-com bubble burst, investments started flowing towards real estate. However, all the above stated investments were either associated with sub-optimal returns or high risk of capital loss.
Need for Alternative Investments
People started exploring alternative investment options long time back but the trend has started catching pace quite recently. If we try to explore the reason behind this paradigm shift, the fact that traditional investments like bank deposits and corporate bonds are gradually losing their relevance due to lower returns (that sometimes are not even able to cover inflation) seems to be one big factor. Investors are always looking-out for new investment options with improved risk-reward ratio
Effective Investment Product
And as older options started becoming dull, alternative investment products started flooding the market posing a challenge for the investor on how to pick the best of the lot. Asset backed leasing (ABL) was introduced as one such product, considering the low risk-high/stable return requirement of investors
A quick glance at the adjoining table provides a good indication how the asset backed leasing has come-up as an investment option for classes as well as masses. Higher pre-tax returns (20%+) on a relatively low minimum investment requirement along with the comfort of owning physical assets as collateral makes ABL very lucrative.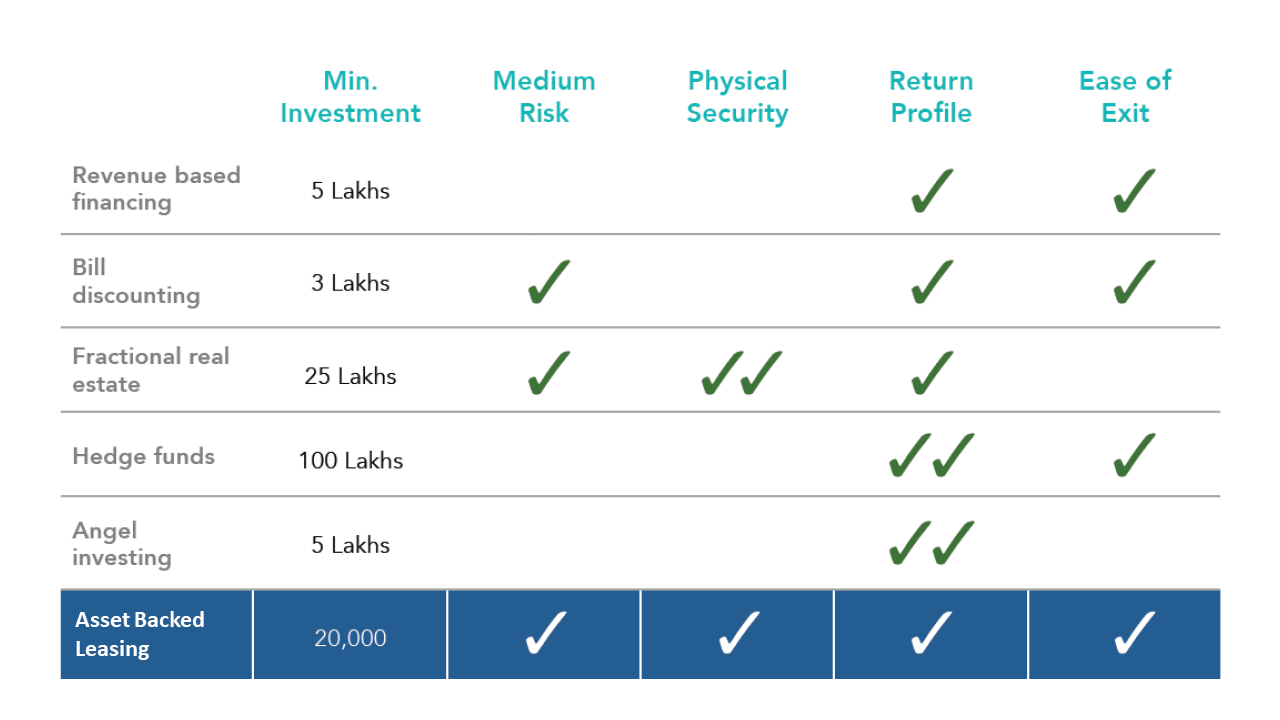 Market Offerings
Also, with multiple players offering curated opportunities to invest in physical assets like vehicles, equipment and furniture, which are leased to corporates, the whole process of ABL investing has been made effortless and secure. Few of these platforms are very simple and easy to use, capable of making end-to-end transaction for ABL investments online, along with the choice to pick your preferred asset deals.
We, at RingMoney, are keen to guide you to the most effective investment options personalized for your needs. Please feel free to reach us at ……..
Happy Investing.. 😊